Are you looking for what to do in Nazca? Do not want to miss the highlights of this wonderful destination? Here you will find the best things you need to do when traveling to Nazca
While traveling in Peru you will come across stunning destinations. There is no doubt there is a lot to see along the way. One of those places worth visiting would be Nazca for sure. We are convinced that this particular valley will get your attention at first glance.
And to help you out getting the best experience, we have set a list of things you must not miss.
Flight Over the Nazca Lines:
These geoglyphs are more than 2000 years old and are drawn in the middle of the desert, whose origin is unknown until now. The Nazca Lines are one of the main attractions in Nazca, if you are in this area you definitely shouldn't miss it. Here we tell you how to see the Nazca lines.
We highly recommend to take a tour by plane to fly over and appreciate the surprising figures declared a World Heritage Site by UNESCO. The approximate cost per person is 80 USD, most tours include pick up at the hotel and transfer to the Maria Reiche airport.
Another option to see the lines would be by climbing an observation tower along the Panamericana Sur highway. Please note that the view will not be something out of this world. Now, if you are very interested in watching the lines, you will need to do the flight tour. Enjoy a spectacular view of the lines while the plane cruises through the valley.
Quick Tip: The best way to get to Nazca is with Peru Hop as you can see the best of Peru in the safest and more exciting way possible. If you're planning to see the mysterious Nazca Lines, Peru Hop offers short trips from Lima where you can enjoy this and more exciting activities!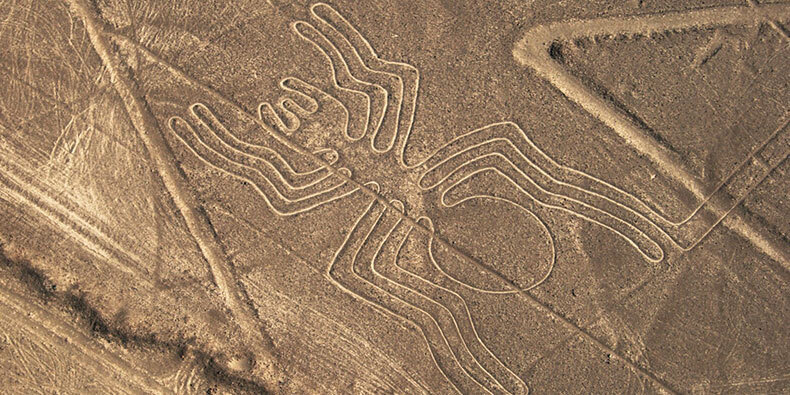 Visit the Cantalloc Aqueducts:
These aqueducts built with stones and huarango trunks are a work of art of hydraulic engineering. Its origin is attributed to the Nazca culture, who built this system to transport water. What is surprising is that currently 32 of the 46 existing aqueducts are in use to provide water to crops and to the city of Nazca itself.
Cantalloc Walls:
Another place that you can't miss is the Paredones de Cantalloc, this archaeological complex belonging to the Inca culture, is located only 3 kilometers from Nazca. It is made up of numerous rooms and patios from which some remains can be seen. This place was of great importance for the Incas due to its strategic location, it was a commercial and administrative communication point between the coastal region and other areas of the country.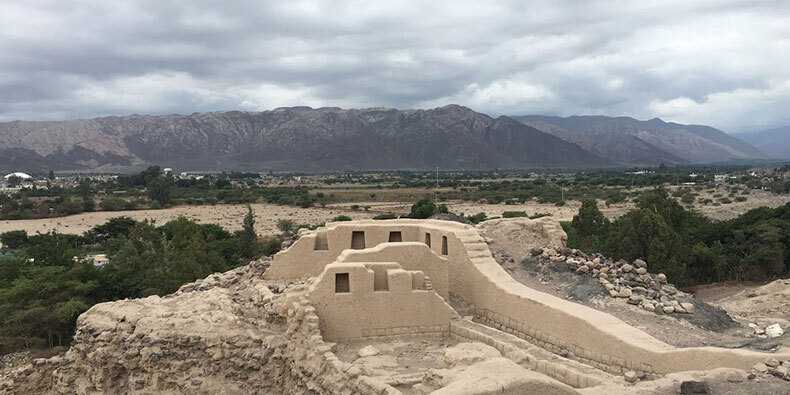 Visit the Chauchilla Cemetery and its Open-air Graves:
One of the most surprising places in Nazca is the Chauchilla cemetery.
This necropolis corresponds to the pre-Inca period, and is known because its mummies are in perfect condition, you can even see hair and skin in some of them.
Cientific studies indicate that the mummies found there belong to a pre-Inca culture called Ica. Chincha, who took advantage of the excessive dryness and arid desert climate to maintain the preservation of the bodies of their dead.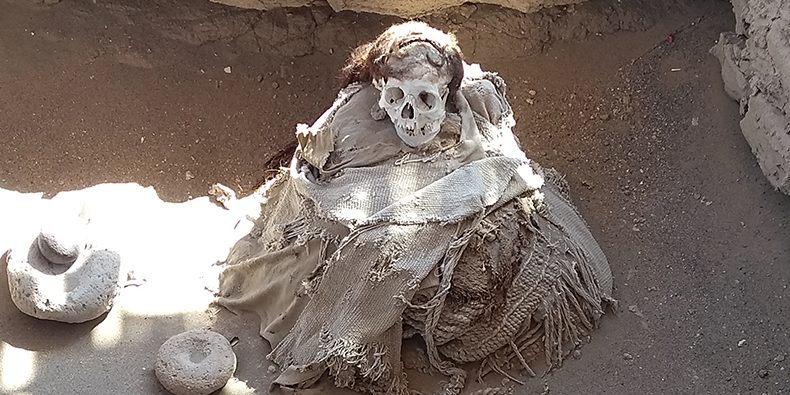 Tour the Ceremonial Center of Cahuachi:
Cahuachi was a ceremonial center and pilgrimage destination for the ancient Nazca settlers. It is located very close to the Nazca Lines and is considered one of the largest pyramids of pre-Hispanic times. Due to its greatness it was considered the capital of the entire Nazca culture.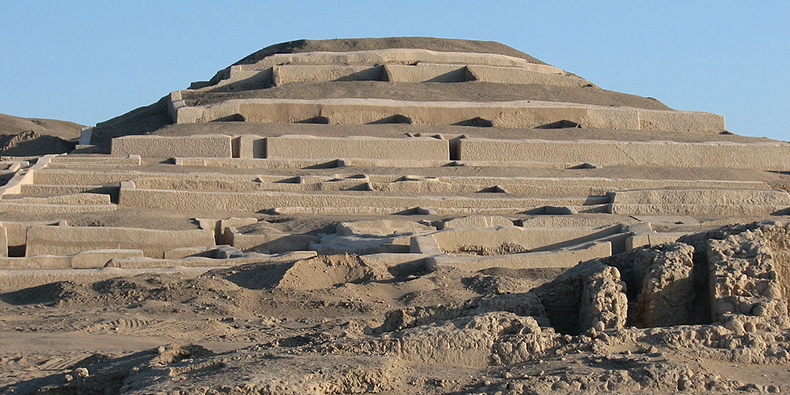 Visit Local Gold and Ceramic Craftsmanship Centers
If you are visiting Nazca do not miss the chance to get to buy some handicraft. There are some Craftsmanship centers within the city. The most recommended are the ones for ceramics and jewelry.
There are always craftsmen willing to show you their work. Try to learn about the ancestral techniques that have passed from generation to generation through all these years. At the same time, you can support tourism in the community by purchasing some stuff.
Sandboarding in Duna Cerro Blanco:
If you like sandboarding and you enjoy exploring a good dune, you can't miss the Duna Cerro Blanco. This dune is located 20 kilometers from Nazca, in the middle of Nazca Valley. This is an ideal place to practice extreme sandboarding. The descents are quite steep and it's recommended only for the most experienced in this activity.
As you can see, Nazca is a very interesting place to visit, its mysterious history and rich cultural legacy makes it a good destination for your next trip to the south of Peru.
Go to Maria Reiche Museum:
As a complement to your visit to the Nazca Lines, we recommend you to go to the museum and house of Maria Reiche, a german mathematician and scientist who dedicated a large part of her life to studying the Nazca lines and figures. At the museum, you can find maps, photos, archaeological material and a model with her designs.
The Nazca Lines have always stolen the show, indeed. However, this destination has even more things to offer. Even though there are no concrete facts about its history, Nazca is a place with great cultural value.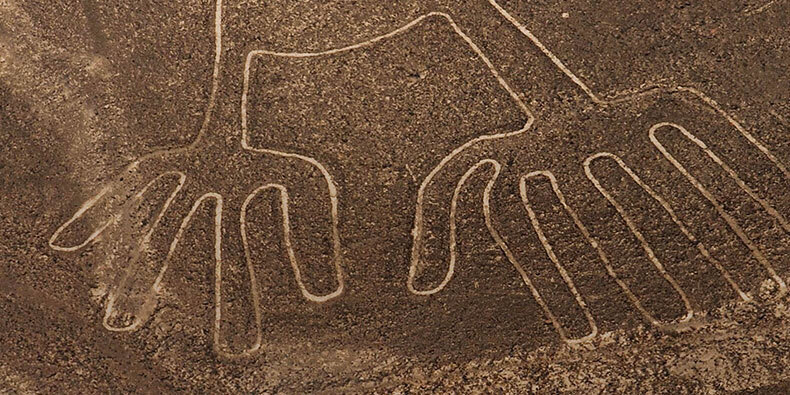 There are still lots of hidden mysteries about their cosmovision waiting to be solved. Come to Nazca and take your time exploring each place, you surely won't regret it! Make sure you know everything about this place while you're here. We have some informative guides on how to get there, where to stay, and more.