Nazca is a small city located 450 kilometers south of Lima. It's best known for the famous Nazca lines that lie in the area, but it's also a great place to practice sandboarding.
So if you love extreme emotions and want to sandboard some nice dunes, keep reading to find out more about it!.
What is sandboarding?
Sandboarding is a sport that consists of the descent of sand dunes or hills, with special boards similar to those for Snowboarding.
It belongs to the category of extreme sports due to the increase in adrenaline experienced by those who practice it. It has the same lines of action as Snowboarding, that means, you can define the style you want to develop yourself. It's practiced mainly in dunes, where you have sand hills from the base to the top; although it can also be done on hills covered with sand or even those covered by sand and earth.
There are 3 places where you can practice sandboarding in Nazca.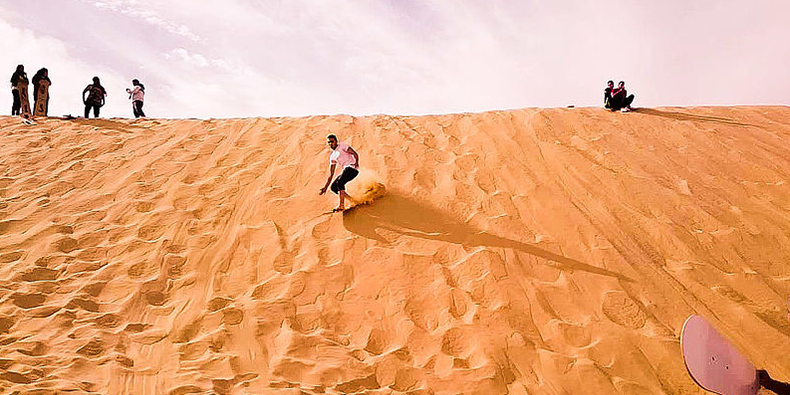 Duna Cerro Blanco
Cerro Blanco is a dune located in the Nazca Valley just a few kilometers away from Nazca city. This is an ideal place to practice sandboarding but since the descents are quite steep it's recommended only for the most experienced in this activity.
This dune is the highest in the world at 2090 meters above sea level and has the second longest descent with 1,400 meters. A 2 hour trek is necessary to conquer the summit.
The slide from the top of the dune, allows practicing sandboarding for distances of 18 to 55 meters.If you want to go there you can book an excursion and they will arrange to take you to the Cerro Blanco and from there start the ascendance to the top. They will also provide you with the right equipment to practice this exciting activity.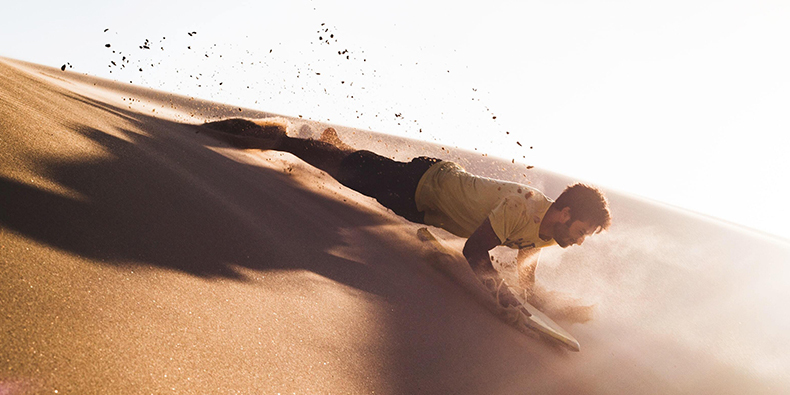 Duna Cerro Marcha (Duna Grande)
This Dune is located in the Vista Alegre district, in the province of Nazca as well. It's height is at 1690 meters above sea level.
In this case if you want to reach the top you can access it by a 4×4 truck, unlikely the Cerro Blanco dune, Duna Grande has a mountainous trail that leads to the highest point.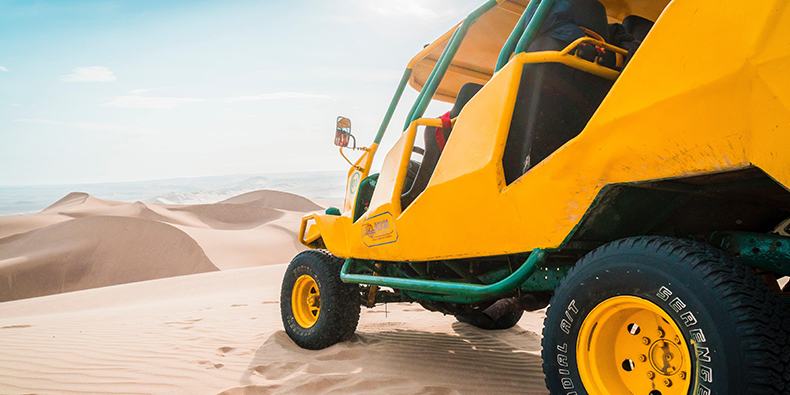 Usaka Desert
The Usaka Desert is a tourist attraction located in the Nazca province, approximately 35 minutes from the city of Nazca. This desert is one of the most interesting coastal spots, and it's possible to find dunes up to 200 meters high for those who are interested in sandboarding.
Practice sandboarding in the Usaka desert allows, not only to enjoy the adrenaline of this sport, but also to take rides in a dune buggy. And for those less adventurous there's the option of taking entertaining walks.
We assure you'll have a lot of fun!.
There are tours that offer the transfer service and equipment rental for those interested on sandboarding in these dunes.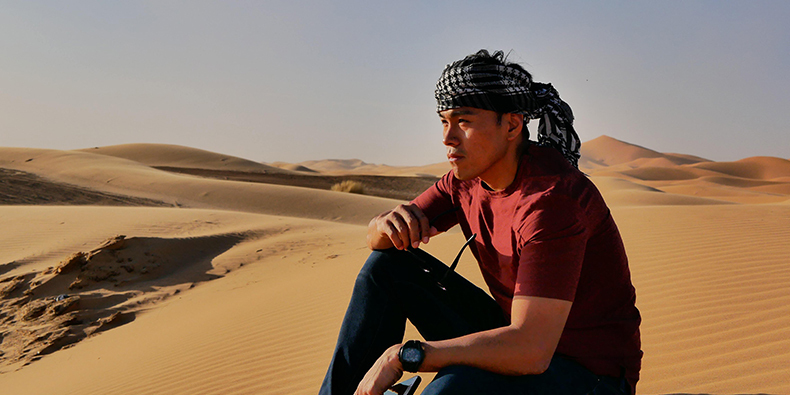 If you love the adrenaline then sandboarding in Peru is one of the most fun activities you can do in the land of the Incas. Peru has beautiful places near Lima to practice this sport, Huacachina is one of them. To learn more about it, where is it and what you can do there, check our blog about Huacachina.